Realtor in Doral, FL | RES Real Estate Solutions
• RES REAL ESTATE SOLUTIONS is an independent full-service real estate brokerage. We work with a dynamic group of professionals specializing in the sale and purchase of commercial and residential properties throughout South Florida. Located in Doral Florida, we are a boutique firm with international reach, with representation offices in Houston, Panama, Costa Rica, Colombia and Ecuador. We deliver a brand of services based on integrity, informed by expertise and practiced in efficiency.
RES Real Estate Solutions, is all about Real Estate for buyers, sellers, tenants and investors. Here are some brief highlights about our company:
• Real Estate Brokerage
• National and International Investment Opportunities
• Commercial Real Estate Investment Feasibility Analysis
• Financing available with Top Financial Institutions
• Property Management - Project Management
• National and International Relocation Services
• Credit Repair , Inspections, Rehabbing
• Interior Decoration
We promote and feature our properties over 135 countries and in 20 different languages. We used the most sophisticated and efficient marketing tools, guarantying maximum exposure for our listings and giving our agents a true competitive advantage over the competition.
RES is the first Brokerage to have ever received the IVIP Certication (International VIP Broker) from the #1 Buider in the USA: Lennar:
https://www.doralfamilyjournal.com/res-real-estate-solutions-recibe-la-certificacion-ivip-de-lennar-internacional/

If you are interested to know more about us and our services, feel free to give us a call at (305) 219-3476 or send us an email at Info@resrealestate.net. We will be glad to help.
CRISTINA VALENCIA / Broker - Owner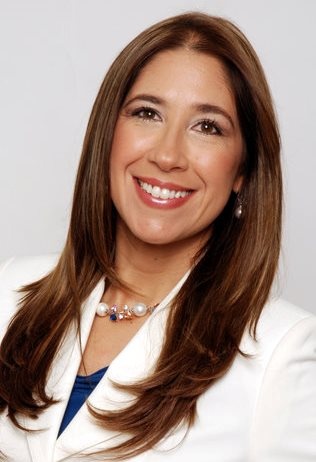 Cristina Valencia is professional graduate with a Master's degree in Marketing and Advertising, Broker in Real Estate (CPMS, TRC and FPA designations) and a member of the Institute for Luxury Home Marketing.
Cristina began her Real Estate Career in 2004 with Century 21 and since then has been involved in hundreds of Real Estate Residential and Commercial multi-million dollar transactions.
Throughout her career she has trained over 300 real estate agents, helping them to become full time real estate consultants. Her goal is to make out of RES Real Estate Solutions the most hi-tech, productive Real Estate boutique, where customers will be 100% satisfied not only with the professionalism, customer service but by knowing that they have access to the most modern and effective marketing tools to sell or buy their properties. Since 2017, Cristina has received the nomination of being one of the 100 most influential Realtors in Miami, one of the Top Platinum Brokers for Lennar Orlando Division, the 1st Broker to have ever received the IVIP Lennar International Designation and the only broker in the United States with the ICT Certification (Lennar International Certified Trainer)
http://www.miamiherald.com/latest-news/article163066413.ece/binary/Miami_Dade_Real_ Estate_Study_2017.pdf
All the real estate agents of RES Real Estate Solutions get trained with unique and effective systems which allow them to mark a difference in the real estate arena. These agents use the best and most professional tools to market their listings, find the best properties available in real time in the market and offer their tenants not only regular leases but the non-common lease-options propeties.
RES Real Estate Solutions offers to their investors the best projects available with high returns in their investments, pre-constructions, IPP (Income Producing properties), quick flips rehabs, foreclosures and more.
As a successful entrepreneur, Cristina has also given back to the community by being the Founder and President of the Sebastian Foundation, named after her son, helping hundreds of single mothers and abandoned children to have a better life. As a motivational speaker, she has been invited to speak in several radio programs, television shows and has received high marks for her work by organizations like Cambridge Who's Who by naming her VIP Member, the orphanage His House Children's Home, Miami Dade College, the City of Doral, the Rotary Club, among others.
Cristina has an intimate knowledge of every aspect of the sale, including negotiating, title insurance, financing, appraisals and more. She provides her Real Estate clients and agents with an outstanding level of professionalism and a great care for detail. She is fluent in Spanish and English and specializes in the Marketing of Luxury Properties in Miami Dade.
http://www.doralfamilyjournal.com/res-real-estate-solutions-transformando-la-vida-de-sus-clientes/
Email:Cristina@resrealestate.net
Cell: 305-219-3476
HERNAN PRADA / Mortgage Broker - CEO Prada Mortgage Bankers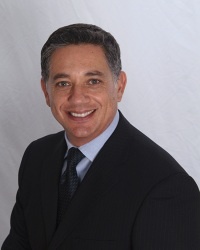 Whether you're buying, selling, refinancing, or building your dream home, you have a lot riding on your loan specialist. Since market conditions and mortgage programs change frequently, you need to make sure you're dealing with a top professional who is able to give you quick and accurate financial advice. As an experienced mortgage banker I have the knowledge and expertise you need to explore the many financing options available.
Ensuring that you make the right choice for you and your family is my ultimate goal. And I am committed to providing my customers with mortgage services that exceed their expectations. I hope you'll browse my website, check out the different loan programs I have available, use my decision-making tools and calculators, and use our secure online application to get started.
After you've applied, I'll call you to discuss the details of your loan, or you may choose to set up an appointment with me using my online form. As always, you may contact me anytime by phone, fax or email for personalized service and expert advice.
I look forward to working
with you!
Email:

Hprada@

pradamortgagebankers.comCell: 786-488-5819
.